Considerate Property Management offers a wide selection of quality rental properties  in the Fredericton area that cater to any budget. Click on the "Our Properties" tab to take a look at all of the properties we manage and click on the "Available Units" if you want to move in right away.
We also offer turn key property management services for developers, commercial properties, rental properties and non-profit housing in the Fredericton area.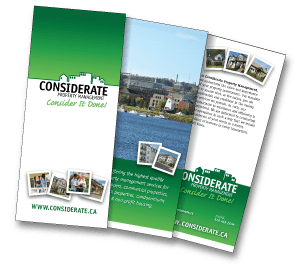 Download our Brochure.